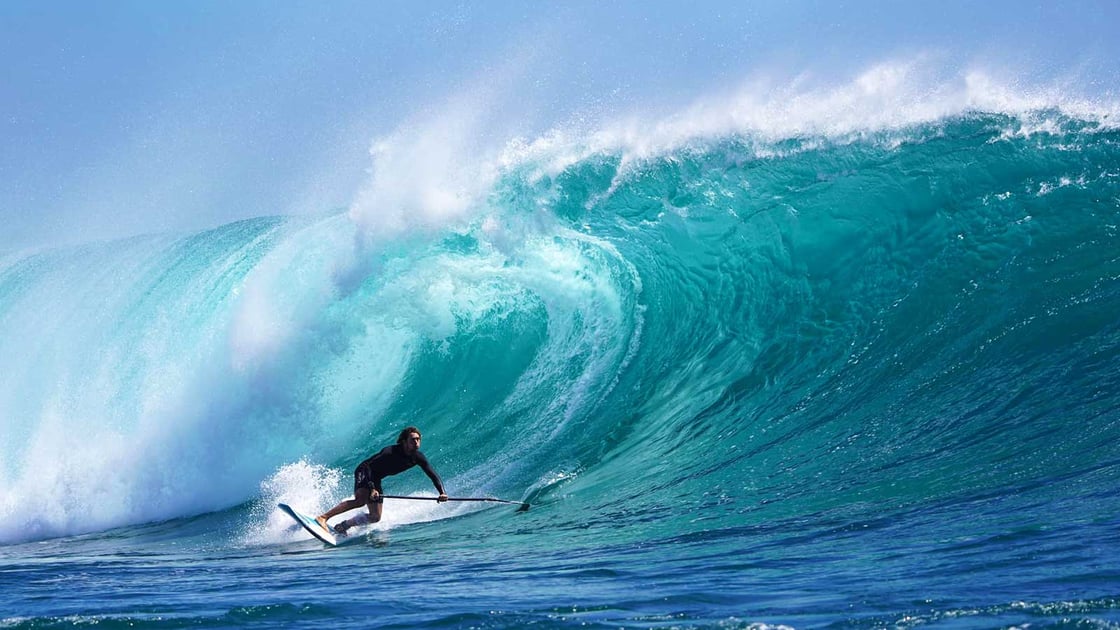 As the global media landscape has evolved, so too has the way individuals consume information...
Other than a Google or YouTube search, consumers are increasingly less inclined to go looking for information they're interested in (including sifting through your website), which is why successful businesses are delivering personalised content catering to individuals' specific interests.
Refreshingly, this personalisation strategy has nothing to do with the AI herd so many are following right now! Consumer experiences are being vastly improved via Customer Relationship Management (CRM) systems.
As a CRM was traditionally considered a 'sales tool', most advertising sales teams are well-versed in using one to manage client relationships, although fewer people are aware how a CRM system can help you build, manage and monetise your online audience.
As an online publisher, a CRM is an incredibly powerful tool for nurturing and managing relationships with all your audiences – consumers, advertisers, contributors and other stakeholders.
AUDIENCE EXPANSION
Attracting new audiences, while continuing to engage your existing ones, is a primary goal of most online publishers. This is particularly true for those operating in specialist industries and targeting consumer audiences.
Having a user-friendly, content-loaded website – then using SEO, social media and other channels to drive traffic to it – is one thing. Unleashing the power of a CRM system to supercharge user engagement – and, ultimately, grow your business – is another thing entirely.
The power lies in a CRM system's extensive toolset and its ability to seamlessly integrate with other platforms. In a publishing context, these platforms are primarily websites, ad servers, client proposal software and accounting systems. (There are plenty of CRM options out there; many of them claiming to be 'the best solution for your business' before knowing anything about your business, so be careful!)
In the online publishing world, email marketing and audience development are vital components of effective content strategies. As such, audience segmentation is paramount. The ability to harness contact data to create targeted lists and nurture your audiences through a variety of 'triggers' and 'workflows' is a major key to success for online publishers.
Properly implemented and managed, a CRM system can create dynamic profiles and foster long-term consumer engagement – a crucial aspect when dealing with potential and existing subscribers.
The most effective CRM systems offer a multitude of tools to optimise every facet of your content strategy. Whether it's crafting compelling emails, list segmentation, or monitoring interactions across all your channels (websites, email, social, Google and others) through insightful analytics, a good CRM is the heart of scaling businesses.
MONEY, MONEY, MONEY
"If you build it, they will come." If only monetising your niche online publishing business was that easy!
While switched-on marketers who are actively involved in your industry will identify the value of your highly-engaged audience and throw dollars at you, this scenario is certainly the exception rather than the norm.
The reality is, your advertising sales team will be constantly chasing new clients to increase revenue; be it through traditional display advertising, content-driven initiatives or other revenue opportunities.
Whether you've already implemented a CRM into your operations or you're currently exploring solutions, it's important to consider all departments in your media organisation.
Your objective should be to facilitate information sharing across your business. The key to achieving this is to have your entire company operating on a unified platform that seamlessly shares data among all departments.
Having your editorial and advertising teams operating from a single source of truth will not impact the fiercely-guarded 'editorial credibility' among journalists and editors, so don't worry about that! Online publishers worth their salt understand editorial and advertising go hand-in-hand these days, anyway.
Within a properly implemented CRM you can easily identify advertising clients from your subscribers and editorial contributors, at the same time consolidating all contact data into one central location for the benefit of your entire business.
HOW 'BOUT A QUICKIE?
Here are 10 quick strategies to maximise your CRM as an online publisher:
1. Define your goals
Clearly outline what you want to achieve with your CRM system. Whether it's improving customer service, increasing subscriptions, boosting advertising sales, or streamlining operations, having specific goals will help you tailor your strategy accordingly.
2. Centralise your data
Consolidate all relevant data into a centralised database. This includes information about subscribers, advertisers, contributors and other contacts. Ensure the CRM captures comprehensive details such as contact information, preferences, content engagement, communication logs and transaction history.
3. Segment your audiences
Categorise your contacts into different segments based on relevant criteria such as subscriber interests, demographics and engagement levels; advertisers; contributor specialities or capabilities; and more. Segmentation allows personalisation of your communications to target specific groups with relevant content and offers.
4. Automate workflows
Use the automation capabilities of your CRM to streamline repetitive tasks and processes. For example: automate email campaigns to nurture leads (future subscribers), send personalised content or other communications to existing subscribers, engage potential advertisers and send reports to current advertisers, based on specific triggers or events.
5. Track interactions
Record all interactions with subscribers, advertisers and other stakeholders within the CRM. This includes email exchanges, phone calls, meetings and any other touchpoints. Tracking interactions provides a comprehensive view of the relationship history and allows you to tailor future engagements accordingly.
6. Improve customer experiences
Use the CRM to enhance your customer service efforts. Maintain a record of enquiries, suggestions, complaints and resolutions to ensure a seamless and personalised experience. Provide your team with access to the CRM system to better serve your audiences and promptly respond to their needs.
7. Analyse data and generate insights
Leverage the reporting and analytics features of your CRM to gain insights into your publishing operations. Track audience engagement, sales performance, campaign effectiveness and other relevant metrics to identify trends, make data-driven decisions and optimise your business strategies.
8. Integrate with other systems
A good CRM system will have a built-in email marketing platform, social media scheduling and reporting capabilities, website traffic analytics and other useful tools. That said, there are other integrations to consider including your client proposal system and accounting software. Seamless integrations enable real-time data flow and eliminates manual data entry, saving time and reducing errors.
9. Train your staff
Provide proper training to your staff members who will be using the CRM system. Ensure they understand its features and functionalities – and how to make the most of it. Regularly communicate updates and improvements to keep everyone informed and engaged.
10. Continuously improve
Regularly review and assess your strategies to identify areas for improvement. Seek feedback from your team and stakeholders to understand their pain points and consider their suggestions. Incorporate user feedback and industry best practices to refine your processes and optimise outcomes.
REWARD FOR EFFORT
As with most things in life, you get out of it what you put into it! The success of your CRM depends on how effectively you align it with your specific publishing goals.
Given the rapid pace of change in media publishing and consumer behaviour, what works today may not work next month, so always try to stay ahead of the curve and adjust your strategies accordingly.
Regardless of the specialist industry your publishing business might operate in, by leveraging a CRM system to manage and nurture your business' relationships, you'll ultimately enhance team collaboration, drive advertising and subscriber revenue, and provide exceptional experiences to your audiences – both existing and future!
Keen to discuss how we can work together to grow your online publishing business?